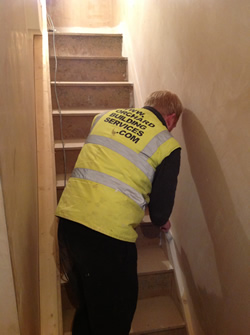 We are and have been on the NIHE panel of registered contractors for 13 years.
We will continue, despite government cutbacks to grant aided work in the last 5 years, to provide quality service to our many past and present customers, who have recommended our service to friends and family.
We also do disabled adaptations. Sometimes these will be grant-aided. See an example of an adapted bathroom on our Gallery page.