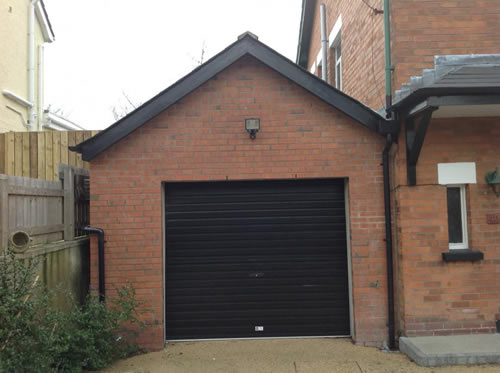 From £8999
Garage packages are available. This includes all phases of building the garage from clearance of the site through to completion.
Advice on design,planning and gaining building control acceptance is also readily available.
Flat roof garages can also have a pitched roof installed - see our Sunroom page for different designs.
These roofs will be constructed using exactly the same method as for any sunroom or extension. The Decra lightweight tile will go down to 10 degrees so you can have a shallow pitched roof if you are restricted for height. However if you want to install roof windows the minimum pitch is 15 degrees.
We are also now able to offer carports with Decra lightweight tiles. Standard garage 10 ft x 10 ft converted to a double pitched roof - £2500 plus VAT.